Conveniently located in central Prince George,
Auto Magic is locally owned since 1965.
Auto Magic offers complete vehicle service – from alignments, brakes, to suspension – as well as provides premium tire brands and installation – from passenger vehicles to light trucks. Auto Magic provides parts, tires, and wheels for all domestic and import vehicles.
Auto Magic provides high performance parts, accessories, oils and lubricants, shocks, struts, filters, brake pads, brake shoes, batteries and much more.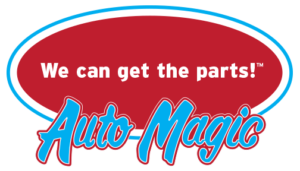 Plus… order online with your


account and have your order ready for pickup!